About BPM College
BPM College is one of the leading educational institutes in the world for sound and music production. Founded in 2003 by Idan Huna (CEO) and Yariv Etzion (Product Manager) and based in Tel Aviv (with an additional new branch in Haifa), more than 1,500 students every year go through studies in our music school on our campus.
BPM is the first institute in Israel to be recognized as an authorized training center by Steinberg, Image-Line and Ableton.
Our mission is to provide the highest level of education for the music industry and build an ever-growing community of musicians, sound engineers, writers, producers and music lovers. We offer a variety of options, ranging from short courses which focus on learning DAWs like Ableton, Cubase, and learning how to DJ to several-year certificate programs such as EMP (Electronic Music Production) and BSP (an extensive music production program).
Our Faculty Members
Our staff & instructors are working professionals, dedicated to expanding their own knowledge and sharing their real-life industry experience with our students.
Our Courses
We offer courses in many fields of the music industry, making BPM one of the most versatile music institutes in Israel. Some of the main courses we offer:
BSP – A 4 semesters-long course focused on Music Production, Audio Engineering, and Music Theory.
EMP – A 3 semesters-long course focused on Electronic Music Production.
DMP – A single-semester course focused on Audio Engineering in home-studio environments.
Singer-Songwriter – A 3 semesters-long course focused on Songwriting, Vocal Lessons, and Performance.
DJ –  An extended-semester course focused on DJing.
Cubase – A course focused on providing the students with the necessary tools to produce, create and mix with Cubase.
Ableton Live – A course focused on providing the students with the necessary tools to produce, create and mix with Ableton Live.
FL Studio – A course focused on providing the students with the necessary tools to produce, create and mix with FL Studio.
Leave your contact details to receive updates about music studies in English:
Currently, our courses are conducted in Hebrew on our main campus, located in Tel Aviv, and on our Haifa branch.
Please leave us your email address using the form above, so we can keep you posted once we'll have English classes available on our campus or online.
The Teaching Method
Our unique teaching method combines theoretical knowledge with hands-on training, weekly assignments, online practices and most importantly, personal guidance.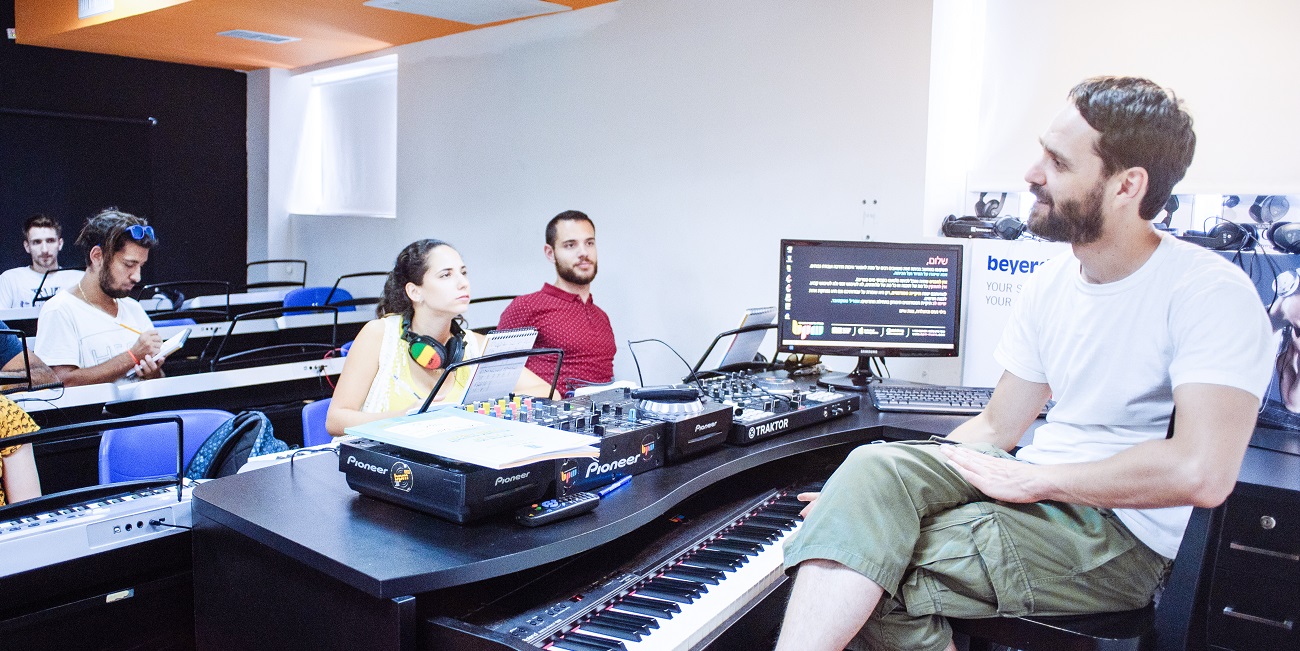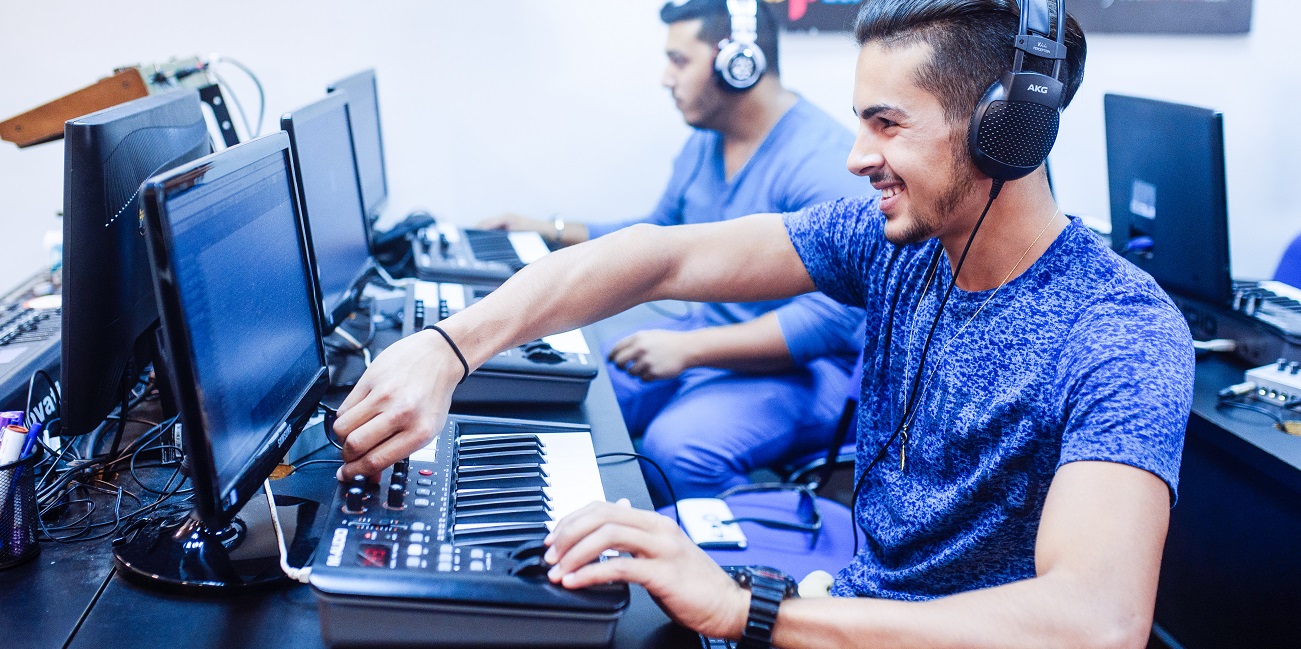 The College Facilities
Our college facilities contain cutting-edge equipment in every classroom, with two fully-accessorized recording studios, two computer labs, a dedicated classroom for music theory and composition with a full keyboard at each desk, DJ booths, a band rehearsal space, and one amazing chillout roof.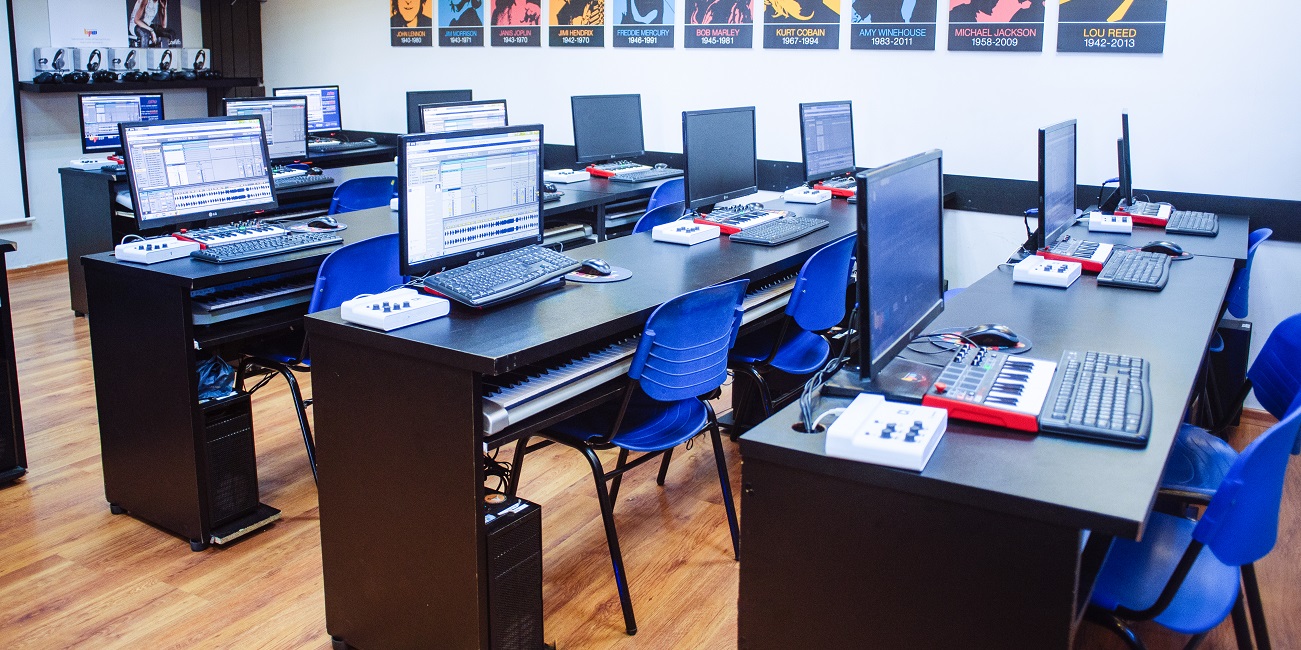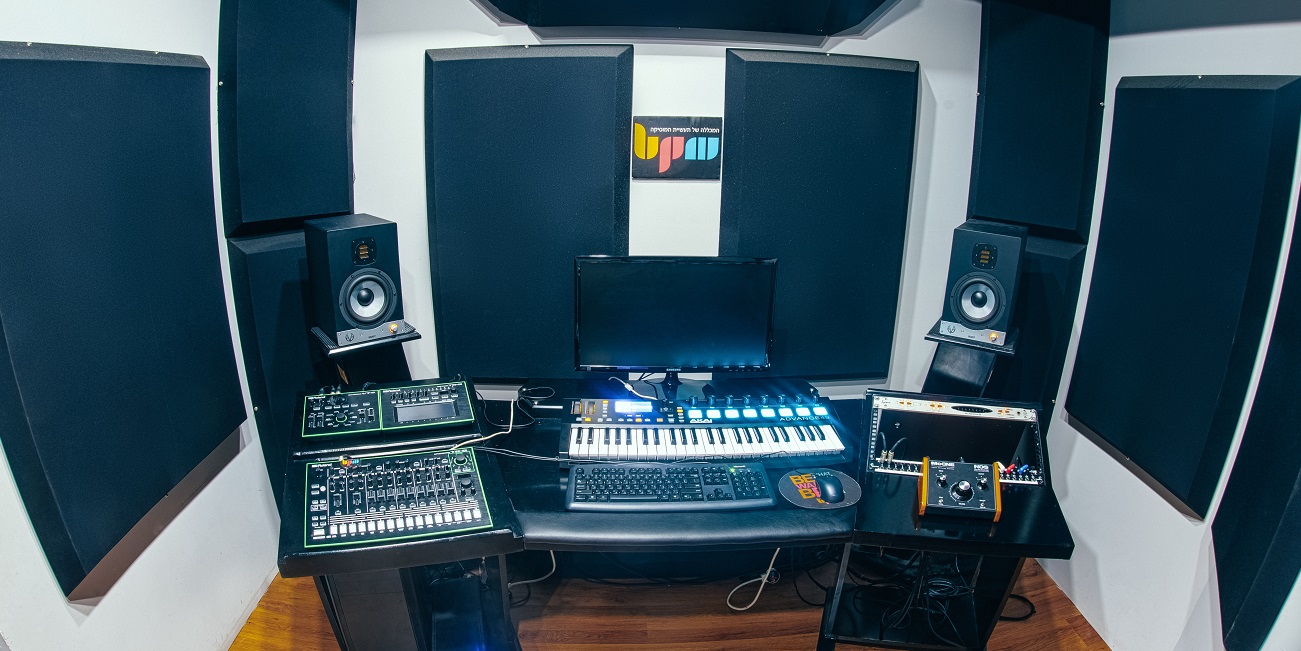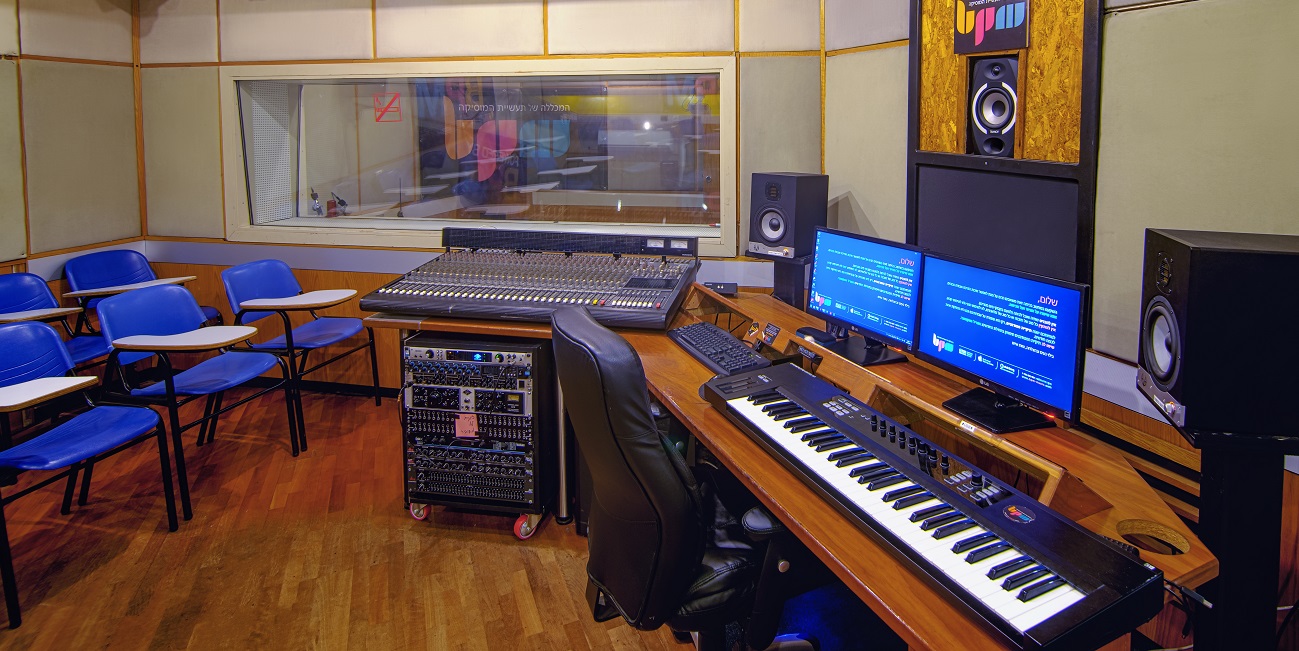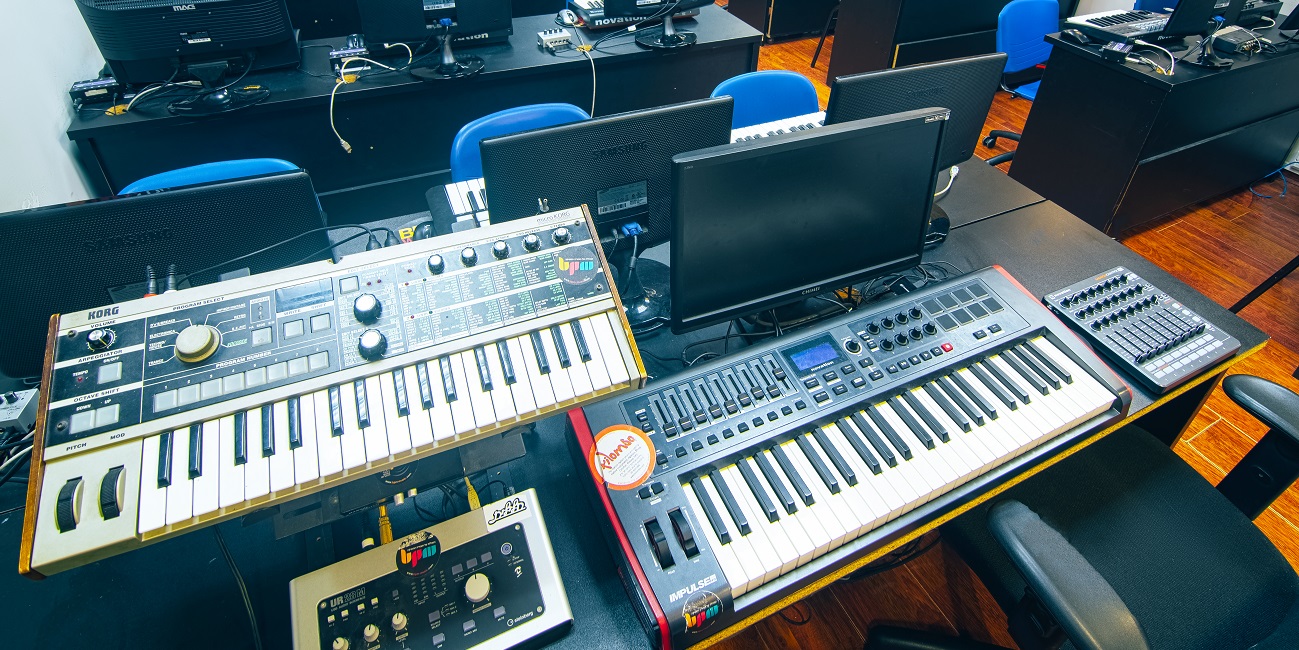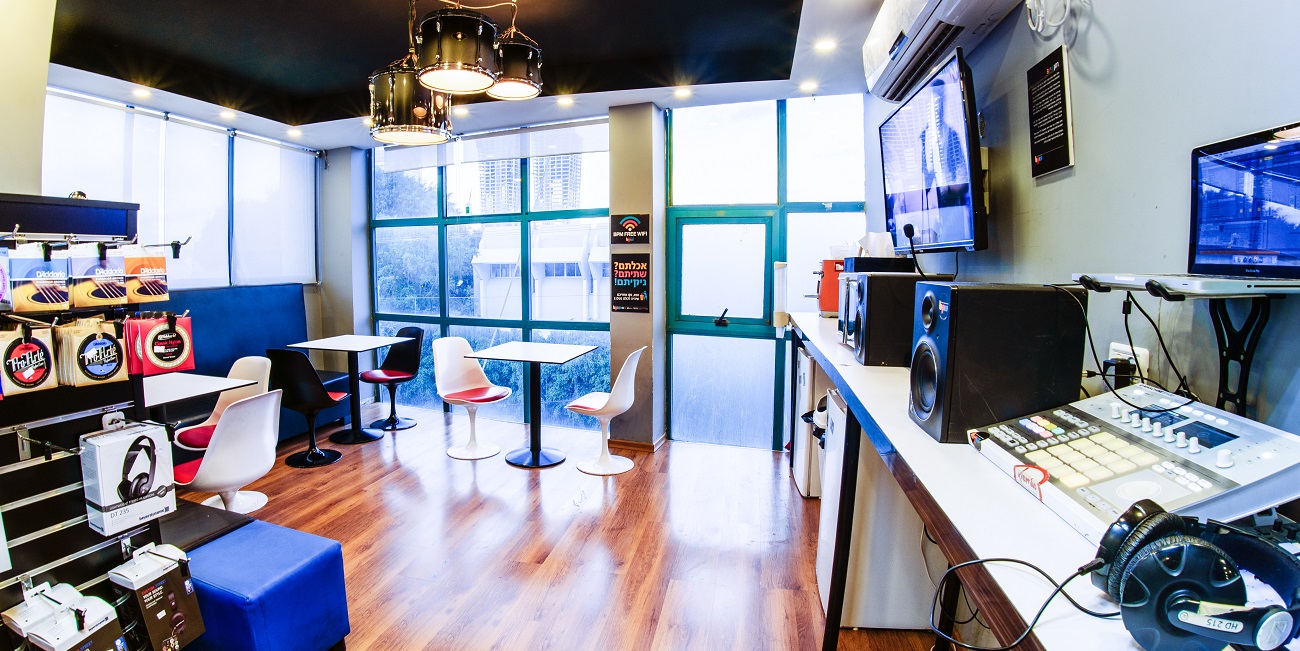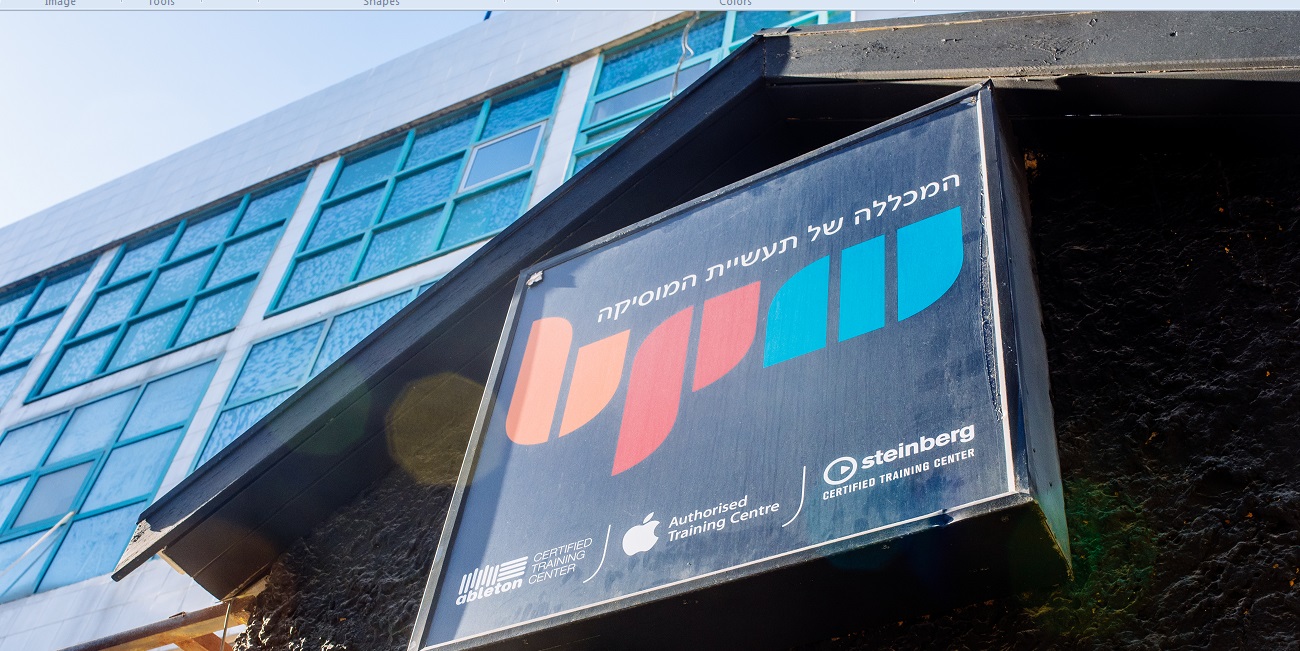 Industry Activities
The college hosts many musical events and master classes featuring both International and Israeli artists like Infected Mushroom, Derrick May, Minilogue, Robert Babicz, Dusty Kid, Juno Reactor, Guy Gerber, Guy J and others.
Watch our English Masterclasses playlist:
Watch our BPMLIVE streams playlist:
Our Vision
We at BPM College believe that it is of great importance to provide the next generation of musicians and music producers with proper tools, taught by experienced members of the local and international music industry. We try to influence the young minds of our students in a way that will help them shape their creative growth process in a manner that would best suit their artistic tendencies.
Watch our student recommendations (Turn on captions):